Some of the Daizies came out to clown around for the following photo shoot, though we have many more ladies in our bouquet! The classic Daizy clown is dressed in a polka-dot blouse, rainbow bloomers, and a multi-colored apron. Cute, little wigs and personal accessories complete the look. Our "no white face makeup" policy assures that even the littlest of guests are comfortable with our clowns.
To maintain maximum flexibility in our scheduling, we don't take requests for our performers based on providing pictures, as no one Daizy is available all of the time. However, all of the Daizies wear the same costuming and perform the same activities.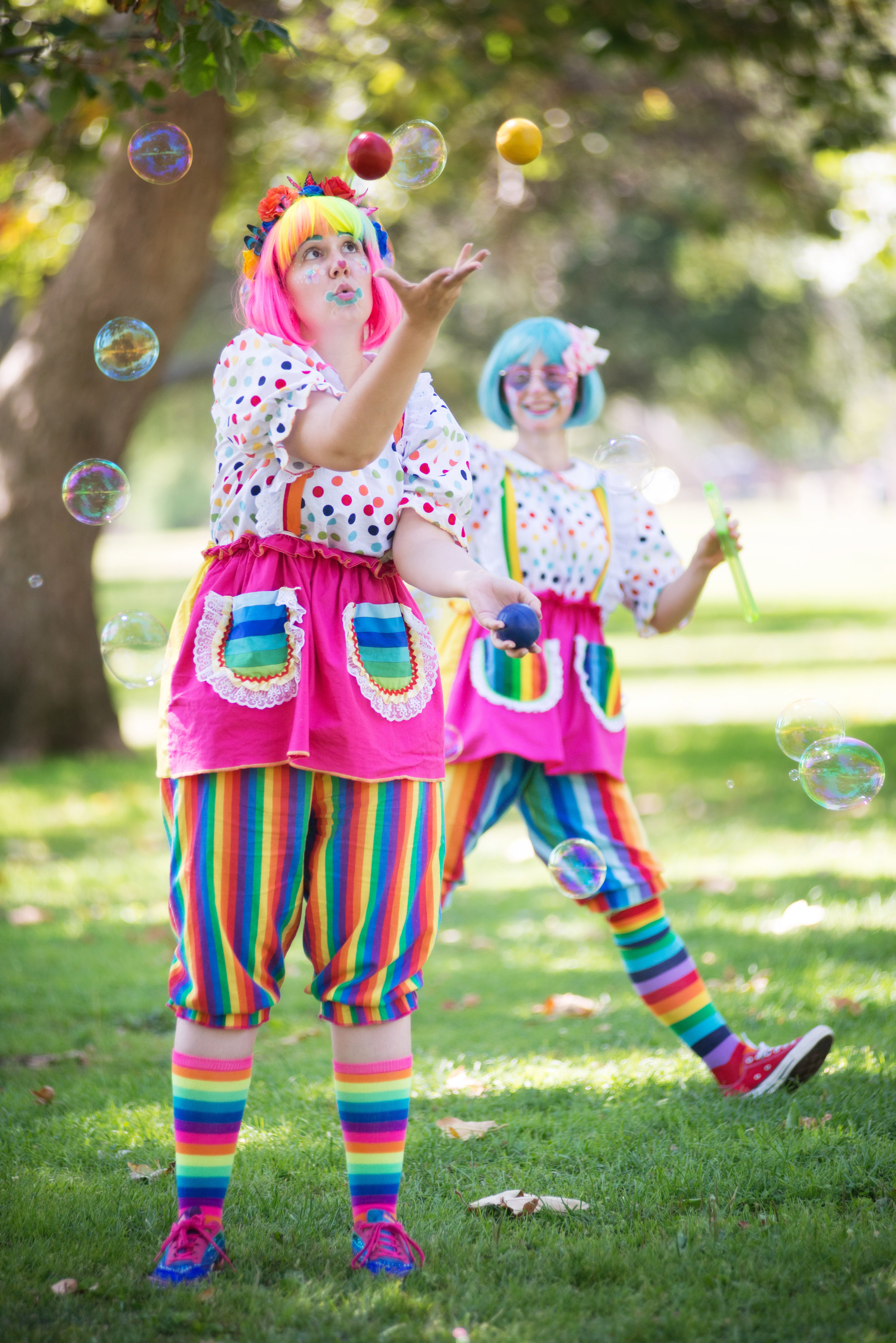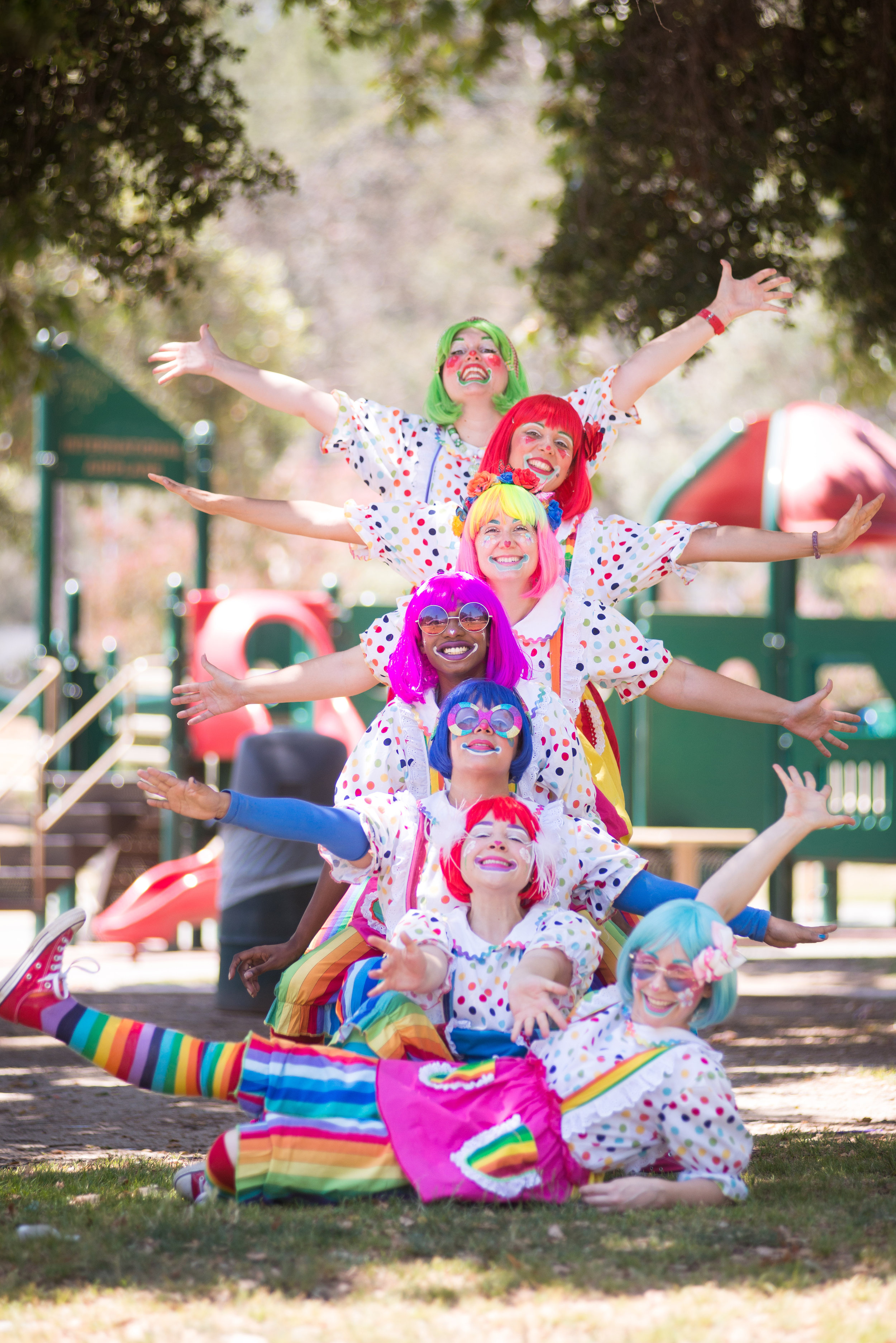 Face Painting & Balloon Twisting
Because we have so many Daizies on the staff, it must be said that these pictures can only serve as a guide! You're considering a company of performers, not an independent, individual painter who can provide pictures of exactly what each paint will look like. Though we all paint a rainbow, no two rainbows will be exactly alike. Each painter is unique, each Daizy does something slightly different!
The face painting and balloons included in our party package are simple cheek art and one-balloon twists, designed to be fast and fun. Masks, half faces and full faces are considered "advanced painting". The pricing changes, as does the time required based on the number of children you're expecting. Same for advance balloon twisting! In this gallery you'll find examples of cheek art and advanced balloon twisting.
Daizies in the Wild!
The Daizies clown around Los Angeles and North Orange counties, providing entertainment for kids of all ages at private parties, picnics and corporate events. Please call the office to determine if we're currently servicing your area. Maybe you'll spot a Daizy in the wild!